da, da, da. gü, gü, gü.

The main video is currently offline. For further inquiries please send an email to mail@glasshouse.berlin
As the panopticon seamlessly dissolves into seamlessness – glass, retina screens, the user interface – we, the used, yearn to become the Master, to see and not be seen. Not another meeting, not another fucking zoom call. Exhausted by the pressure to self-present, we switch our cameras off. Performative, we post black squares. Apple's Memoji avatar is the inevitable flight from a life fully sequestered from the public sphere while fully subjected to the exigencies of capital: Please keep your distance! Sure, but can we keep up with the contradictions? We don't know how to perform what's expected of us. Instead, we disembody. Instead, we regress. We become childlike, cartoonish, cute. We become a projection screen in the hope of becoming something else.

"…we are no more able to conceive of a politics without a fantasy of the future than we are able to conceive of a future without the figure of the BB. That figural BB alone embodies the citizen as an ideal, entitled to claim full rights to its future share in the nation's good, though always at the cost of limiting the rights 'real' citizens are allowed. For the social order exists to preserve for this universalized subject, this fantasmatic BB, a notional freedom more highly valued than the actuality of freedom itself…"¹

BB is conceived as a multitudinous montage-driven monologue by the split subject of the future enacted through BB White (the Universal) and BB Black (the Particular). Defined by uncertainty, the future only speaks to us as a question, recursively retracing the could-have-beens of its past.

Depending on available resources, we'd like to use Apple or Snapchat's ARKit to build two BB face masks with moving mouths that can be superimposed on different still images in (near) real time. Broadcast over Zoom, the performance will consist of prerecorded blocks interrupted, among other things, by interactive segments in which the BBs open themselves to the audience's fears, dreams, and desires. To use Whitney Houston's words, I'm Your BB Tonight.

¹LEE EDELMAN, No Future: Queer Theory and the Death Drive, p. 11.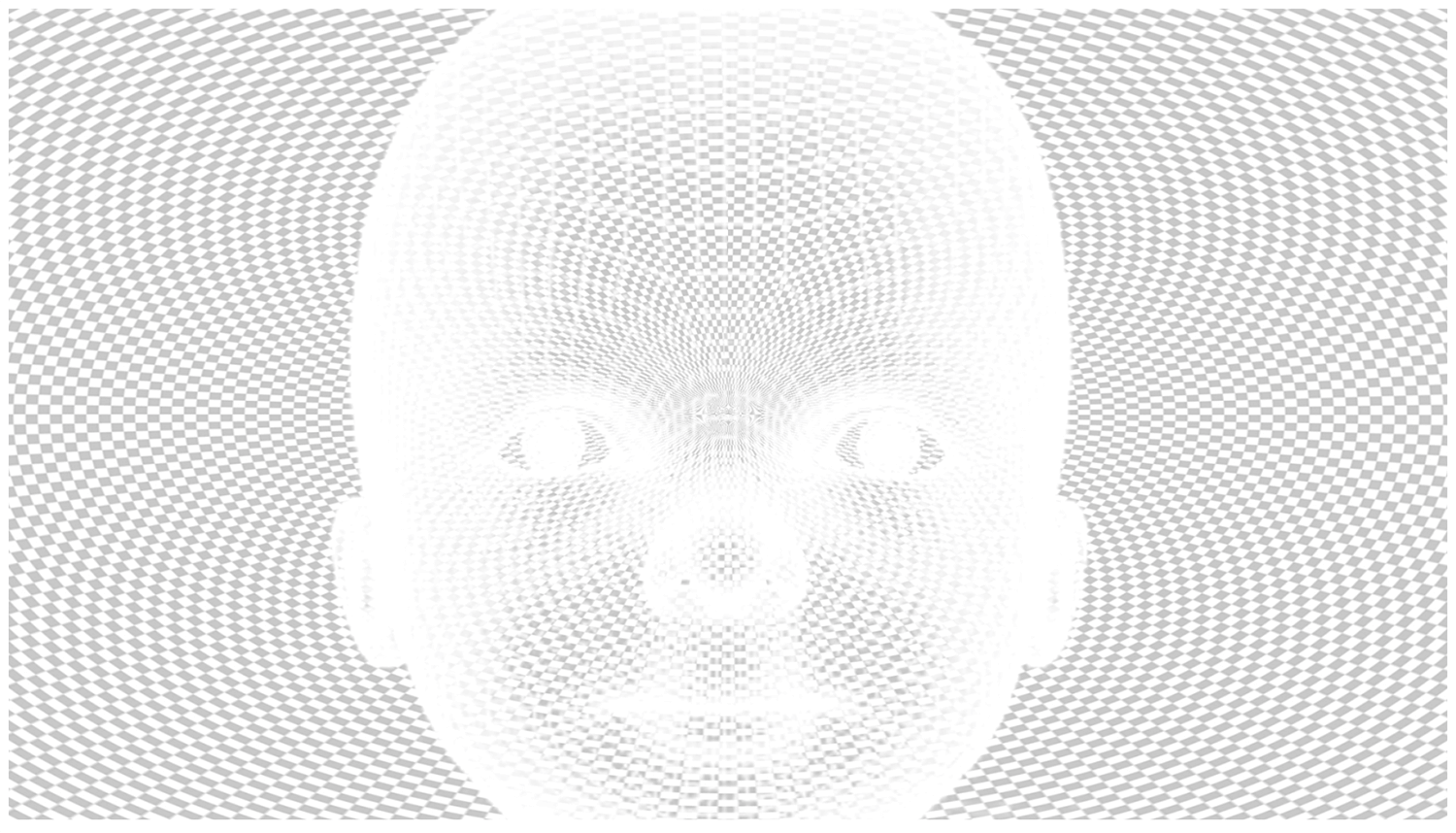 Artists:
Stanton Taylor and Tobias Hohn
Produced by VOLKSBÜHNE BERLIN in collaboration with the NEMETSCHEK FOUNDATION for the Series 'Armen Avanessian and Enemies' at the ROTER SALON.