The sun is ever present.
The forests and oceans are dried up.
Dust and Sand spread across the distance.
The near-present has rendered the world uninhabitable for humans.

How to remain alive in a world that has become hostile to most living creatures?

In NURTURÆL - SOLASTALGIA the chimeras of the not-so-far future will collectively rehearse their ways of being in the constant desert.




A digital archive / moodboard / open-source-library leading up to the performance can be accessed on www.nurturael.site


Due to the COVID-19 Pandemic, the original off-screen premiere had to be postponed to June 2022, and the main performance video will only be available thereafter.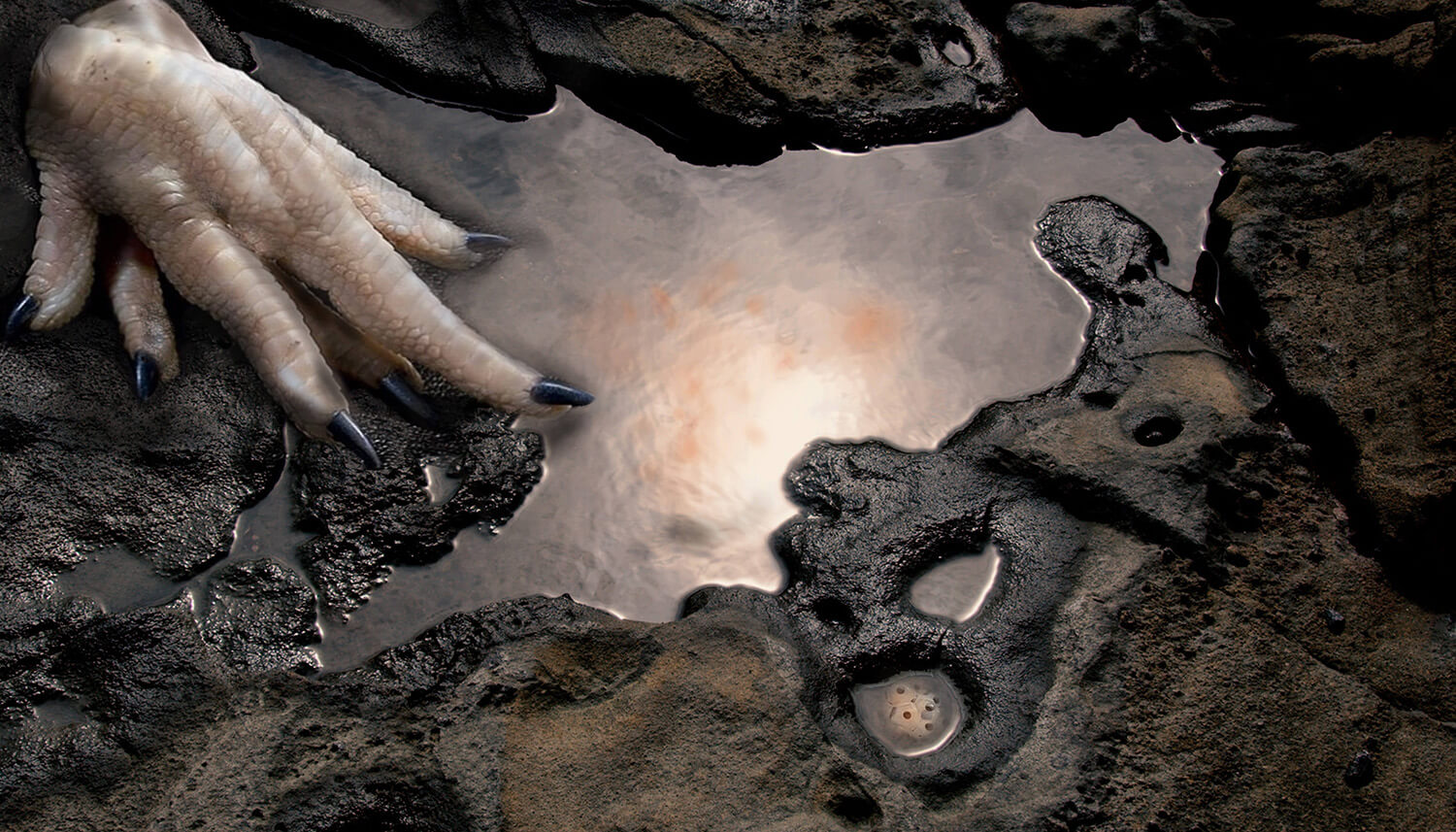 THE AGENCY is a young performance group that immersively experiments with the manifestations of neoliberalism. Their performances, in which audience members are gently involved as customers or future members, revolve around subversive options of agency under the conditions of the post-digital: How are our desires, our feelings, our identities and political movements formed in the post-digital age? And how is it possible under these conditions to create counter-emotions, counter-identities, counter-movements? The artistic works take on neoliberal connotations of formats and their aesthetic strategies such as branding and corporate identity, overturn the institutionalized technologies of the self in a critically affirmative way – and struggle for a utopian potential from a queer-feminist perspective.

THE AGENCY was founded by MAGDALENA EMMERIG, RAHEL SPÖHRER, YANA THÖNNES and BELLE SANTOS. SOFIE LUCKHARDT joined the group in 2018.

Their performances and installations have been shown at MÜNCHNER KAMMERSPIELE, PACT ZOLLVEREIN, TANZ IM AUGUST, AKADEMIE DER KÜNSTE BERLIN, FESTIVAL INTERNACIONAL DE BUENOS AIRES, KUNSTVEREIN DÜSSELDORF, GOOD FORVER and ATHENS BIENNALE.
Performance: THE AGENCY
with
CHALLENGE GUMBODETE, KATE STRONG, LIINA MAGNEA, SOFIE LUCKHARDT, SARAH JOHANNA THEURER, BELLE SANTOS, YANA THÖNNES
Sound Design:
Nile Koetting
Dramaturgy:
Sarah Johanna Theurer
Artistic Producer:
Sofie Luckhardt
Technical Director:
Amina Nouns
Assistant:
Veronika Müller-Hauszer
Website & Video:
Lea Hopp
Digital Rendering:
Nevo Bar
Text Contribution:
Theresa Schlesinger
Onscreen Premiere:
26.01.2022
Offscreen Premiere:
23.06.2022
Digital Project Commissioned and produced by GLASSHOUSE.

In cooperation with LOTHRINGER 13 HALLE.

www.lothringer13.com


Funded by KULTURREFERAT DER LANDESHAUPTSTADT MÜNCHEN.